Hobart Miniature Steam Trains | 3rd Saturday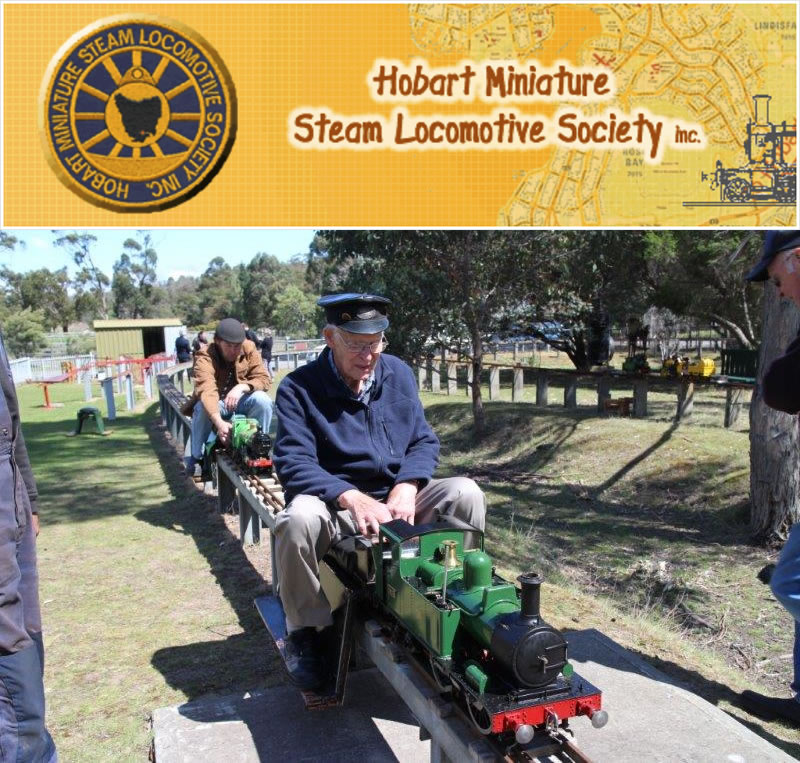 Steaming days - 1st & 3rd Saturday of month, (no steam locos on fire ban days)
No public running
The Society's activities are centred at our track site located at 289 Flagstaff Gully Road, Lindisfarne, Tasmania, on Hobart's Eastern Shore, a convenient distance from the State's capital centre. See Location Map on Contact Us page,
Running Days: Running days are normally on the first & third Saturdays of the month commencing at 1 p.m. with alternate Saturdays being given to general maintenance. Steam locomotives do not run on fire ban days.
The HMSLS does not cater for public running, however, invited guests, and members from other clubs affiliated with the Association of Australian Live Steamers Ltd (AALS) and overseas are welcome.
Date
: Saturday 15th of December 2018
Time:
1pm
❊ Venue | Location ❊
Hobart Miniature Steam Locomotive Society Inc
[
view
]
289 Flagstaff Gully Road, Lindisfarne Tasmania ||
Map
Telephone: 03 6247 7186 (h), 0418 133 232
➼ Venue: 2 Calendar events |
View Events
❊ Web Links ❊
➼
Hobart Miniature Steam Trains | 3rd Saturday
❊ Be Social ❊
Publisher Statement
: Details can change at any time. Readers are advised to check with the advertiser (links above) before proceeding.
➼
Advertising Disclaimer
Update This Page