There is far more to see and do at the Port Arthur Historic Sites than you can fit into a couple of hours.
Staying a night or two in the area will give you time to experience our Historic Ghost Tour, dine at Felons Bistro and explore the Tasman Peninsula, including the Coal Mines Historic Site.
To help you to plan your visit, we've put together some sample itineraries which include suggested activities and an indication of the time youll need. These suggestions may assist you in planning how long to spend at Port Arthur and in the area.
The Port Arthur Historic Sites are places of national and international significance-part of the epic story of the settlement of this country.
The Port Arthur Historic Site is the best preserved convict site in Australia and one of the countrys most visited heritage attractions.
Along with the Coal Mines Historic Site, Port Arthur was a key part of the colonial system of convict discipline. In its time, it was a groundbreaking attempt to deal with issues of crime and punishment that all societies continue to address today.
What you will experience
Port Arthurs tale is told in many different ways. As you explore the Site, many stories will reveal themselves to you.
Our guides will share their passion, knowledge and stories of Port Arthur on our guided tours and harbour cruise.
You can take your time to explore furnished period homes, including the Commandants House, Parsonage, Trentham Cottage and Junior Medical Officers quarters as well as the historic buildings and ruins of the Penitentiary, Barracks, Guard Tower and military precinct, Hospital, Paupers Depot and Asylum.
You will experience fascinating, interactive exhibits at the Dockyard, Parsonage and Separate Prison, and get to know a real convict when you play the Lottery of Life.
And the Historic Ghost Tour invites you into an eerie, after dark experience of Port Arthur. Only for the brave!
Real places, real people, real experiences
Port Arthur is a place of great beauty that can stir powerful emotions. The Sites are surrounded by beautiful bushland, woven with short walks and trails to enable you to explore the stunning natural environment.
As you explore the gardens and grounds you can also take time to imagine and understand what people have experienced here.
In the Separate Prison, the fear of inmates still seems palpable. When you visit the Isle of the Dead you enter the final resting place of those who were never able to leave Port Arthur. As you enter the sanctuary of the Memorial Garden, take a moment to remember the victims of the 1996 massacre.
And as you walk in the peaceful setting of the Coal Mines Historic Site youll discover the experiences of the convicts who lived and worked here under the harshest of conditions.
Understanding the present by learning about the past
Port Arthur is a place to explore, learn and understand our past..and our present.
In our Museum, you will discover the philosophies that drove the Port Arthur prison-a machine for grinding rogues into honest men.
Join a tour of the first boys reformatory in the British Empire, at Point Puer
Visit Smith OBriens Cottage to learn about political prisoners at Port Arthur
Visit the Dockyard, once the busiest in Van Diemens Land
Uncover the lives of Port Arthurs convicts and free settlers in our Convict Study Centre
Learn how precious water resources were managed as you explore the Convict Water Supply Trail
Getting Here
Allow at least 1.5 hours to enjoy the scenic drive from Hobart to Port Arthur. The drive along the Tasman and Arthur Highways forms part of the Convict Trail Touring Route and takes in breathtaking seascapes, passing through rolling farmlands and little villages, past vineyards, artists studios and sweeping bays.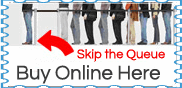 ❊ When ❊
Days
: Monday, Tuesday, Wednesday, Thursday, Friday, Saturday, Sunday
2018-12-17 , 2018-12-18 , 2018-12-19 , 2018-12-20 , 2018-12-21 , 2018-12-22 , 2018-12-16
Time:
10am - 5pm
❊ Venue | Location ❊
Port Arthur Historic Site
[
view
]
Arthur Highway Port Arthur Tasmania 7182 ||
Map
Telephone: 1800 659 101 (from within Australia) or +61 (0)3 6
➼ Venue: 2 Calendar events |
View Events
❊ Web Links ❊
➼
Book Online Here
➼
Port Arthur | Day Tours
➼
www.portarthur.org.au
➼
www.experienceoz.com.au
❊ Also See.. ❊
➼
Port Arthur Villas
➼
Masons Cottages | Taranna
❊ Be Social ❊
Publisher Statement
: Details can change at any time. Readers are advised to check with the advertiser (links above) before proceeding.
➼
Advertising Disclaimer
Update This Page