LCF Clubs | Language Clubs for Kids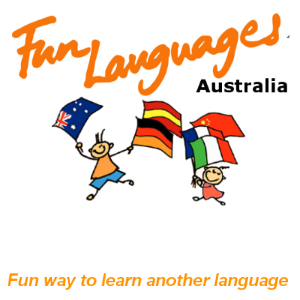 Join our fun language clubs and learn French Spanish German Italian and Mandarin.
LCF Fun Languages Australia was established 10 years ago. LCF was first established in 1985 in the UK. LCF Fun Languages Australia provide languages classes/lessons in several primary schools and childcare centres across Australia and are now offering their services in the Melbourne and rest of Victoria.
WHAT LCF FUN LANGUAGES OFFERS?
PRIMARY SCHOOL KIDS
- LCF offer before after and in-school language programs at your local schools.
PRESCHOOL KIDS
- Specialised language program at your local childcare centres.
- Music & movement program called Jazz-Mataz in your chosen language.
- Playgroup for mums and bubs or toddlers.
- French German Italian Mandarin or Spanish are fun to learn using LCF's methodology.
Whether you enrol your child in one of their playgroups childcare language programs before or after school programs or playgroups for mums and bubs you can rest assured your child will have fun gain self-confidence and advance their language learning with LCF Fun Languages' play-based and foreign language immersion teaching methodology.
Children learn languages through a combination of drama storytelling technology songs craft and games. They rapidly acquire enough knowledge and confidence to enjoy using the language for communication and expression. LCF Fun Language programs are designed to give children the confidence to speak in French Spanish Mandarin Chinese Italian or German.
All LCF courses follow a carefully structured progressive sequence that enhances learning and gets the kids using the language quickly and naturally. This interactive and communicative approach is supported by professionally designed materials including flashcards board games CDs songbooks and activity sheets reward stickers and certificates.
There are a number of French Spanish Mandarin Chinese Italian German teaching jobs and franchise opportunities across Australia. Visit www.teachinglanguages.com.au for more information on teaching and franchise opportunities.
Contact LCF Fun Languages to start a language program at your child's childcare or a before or after school class at your kid's primary school. Please visit their website or Facebook page to find out more about the services on offer.
Ring us on
1300 707 288
or visit our
website
for more information.
❊ Web Links ❊
➼
LCF Clubs | Language Clubs for Kids
➼
www.lcfclubs.com.au
➼
www.facebook.com/LCFFunLanguages
❊ Be Social ❊
Update This Page